The Wave
Submitted by anne miller on Mon, 07/12/2009 - 20:55
On Saturday 5th December, I was at The Wave demonstration in London, demonstrating with 50,000 others for a strong and binding agreement at Copenhagen. It felt good to be in the company of so many others that that share my concern, and are prepared to take action to try to get the future we need.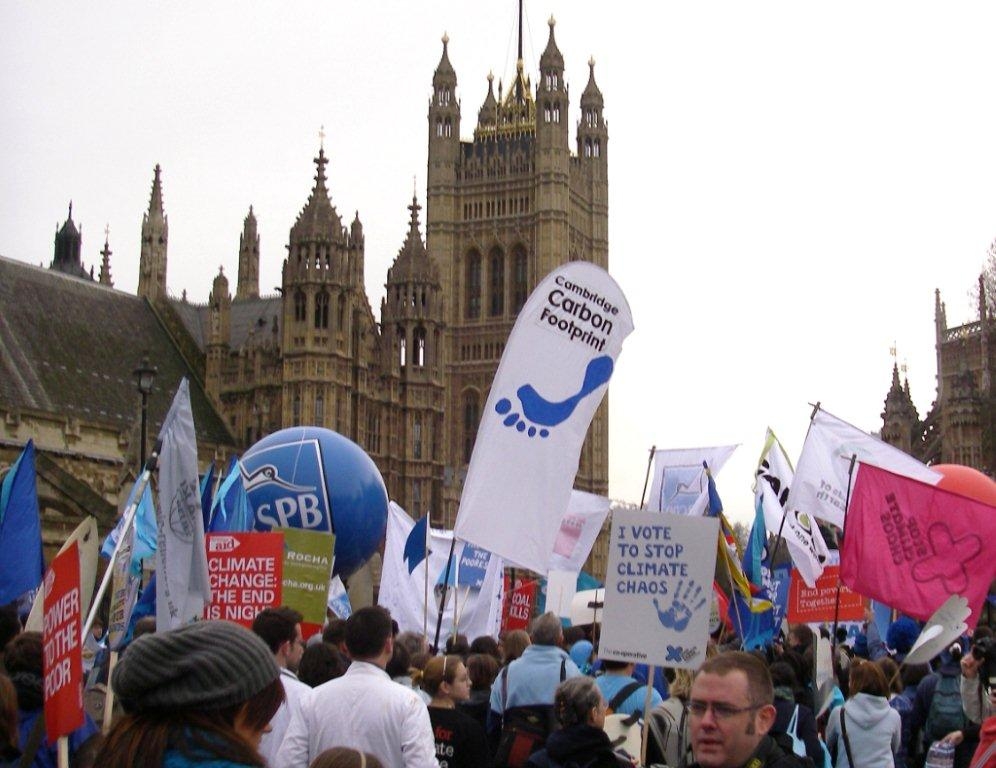 As the climate talks start, theres a lot hanging in the balance, but it feels good that at last we are getting traction. Just a year ago the fear was that the talks would pass in the night, as if they were just another trade negotiation. The story is very different now: 85 world leaders have promised to be there, 190 countries will be represented and tangible (although still inadequate) offers of reductions in carbon emissions and funding for developing countries are being made.
There are powerful forces that would prefer it wasn't happening, but we may well be at the dawning of a new age. ... one in which Green Enterprise is as important to the economy as coal and iron were to the Victorians....